In this new era, technology such as the internet of things (IoT), big data, artificial intelligence and blockchain are disrupting existing business models and industries while creating unprecedented opportunities for businesses to differentiate themselves and create value for their clients. The power scale, dynamic nature and economics of the cloud resources make cloud computing a key enabler for the adoption and evolution of these emerging technologies. In this article, we will look at the huge role cloud computing plays and how it unravels the full potential of IoT.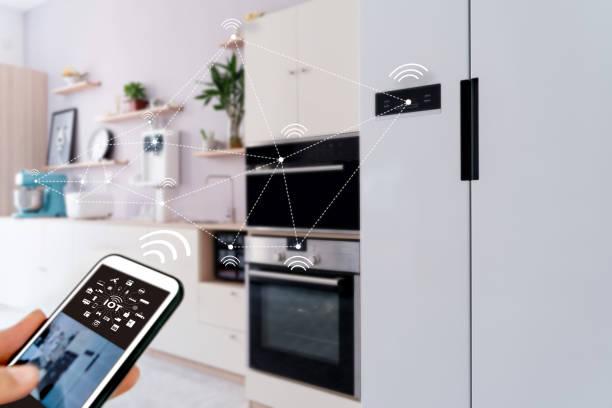 The internet of things (IoT) is a giant network of connected things and people that have changed much of how we live our daily lives. From the way we drive to how we make purchases, monitoring our health and even how we get energy for homes, there is a lot of significant change that we all may have noticed. Smart devices and sensors are continuously tracking and collecting data. For example, a smart building could have thousands of sensors measuring all kinds of data related to thermal optical structural and environmental stimuli. An unprecedented amount of data is being generated putting a tremendous strain on the internet. This is where the cloud comes in, connecting IoT device users to the cloud for device registration, device identity, storing data or accessing enterprise data.
Data collected through IoT devices is stored and processed on the cloud. Since IoT devices can be in a state of motion, the cloud serves as a collection point in closest proximity, minimizing the latency in reporting up the data points and providing a response back to the IoT application. From IoT platforms running entirely on the cloud to the interfaces used by customers to interact with these devices to the backend analytics platforms, cloud computing supports and enables IoT. Cloud service providers also offer specialized IoT services designed to help speed up the development of IoT solutions.
ESSENTIAL BENEFITS OF CLOUD COMPUTING ON IOT
Cloud computing has changed the narrative of data storage and security for businesses as well as individuals who have been smart enough to jump on the trend. The dynamics and scalability of cloud storage and cloud computing solutions allow one to access data from anywhere in the world. Making it a viable solution for data transfer and data accessibility through the internet as well as direct link uploads depending on the preference of the business or individual.
As for how the two work best together, IoT combines with Cloud computing to offer speed, scalability, networking and mobility. Although these two works undoubtedly well together, there are a few pointers that prove how essential cloud computing is for the success of IoT. Below is a list of the effects of Cloud Computing on IoT:
Cloud servers act as remote processing power.

Cloud computing provides adequate privacy and security for IoT data.

Cloud computing eliminates the need for on-site hosting.

With cloud computing, there is a possibility for inter-device communication.

Ownership of IoT applications are cheaper as Cloud technology prevents businesses from purchasing and setting up an entire infrastructure for IoT application.

Cloud technology ensures the continuity of projects and businesses as data can be stored on multiple and distinct servers to prevent loss of data.
CONCLUSION
The role of cloud computing in unravelling the full potential of IoT (the internet of things) can never be fully over-emphasized. The use of cloud computing and IoT will have a huge impact on the development of the internet as well as devices and businesses that rely on it. It will be of great help in the journey of technological development as we look to enter a fully digitalized world that will require compatibility, connectivity and a huge data storage system. This in turn will be of huge relevance and importance to businesses as it will also pave the way to a whole new world of multi-networking and open services platforms.